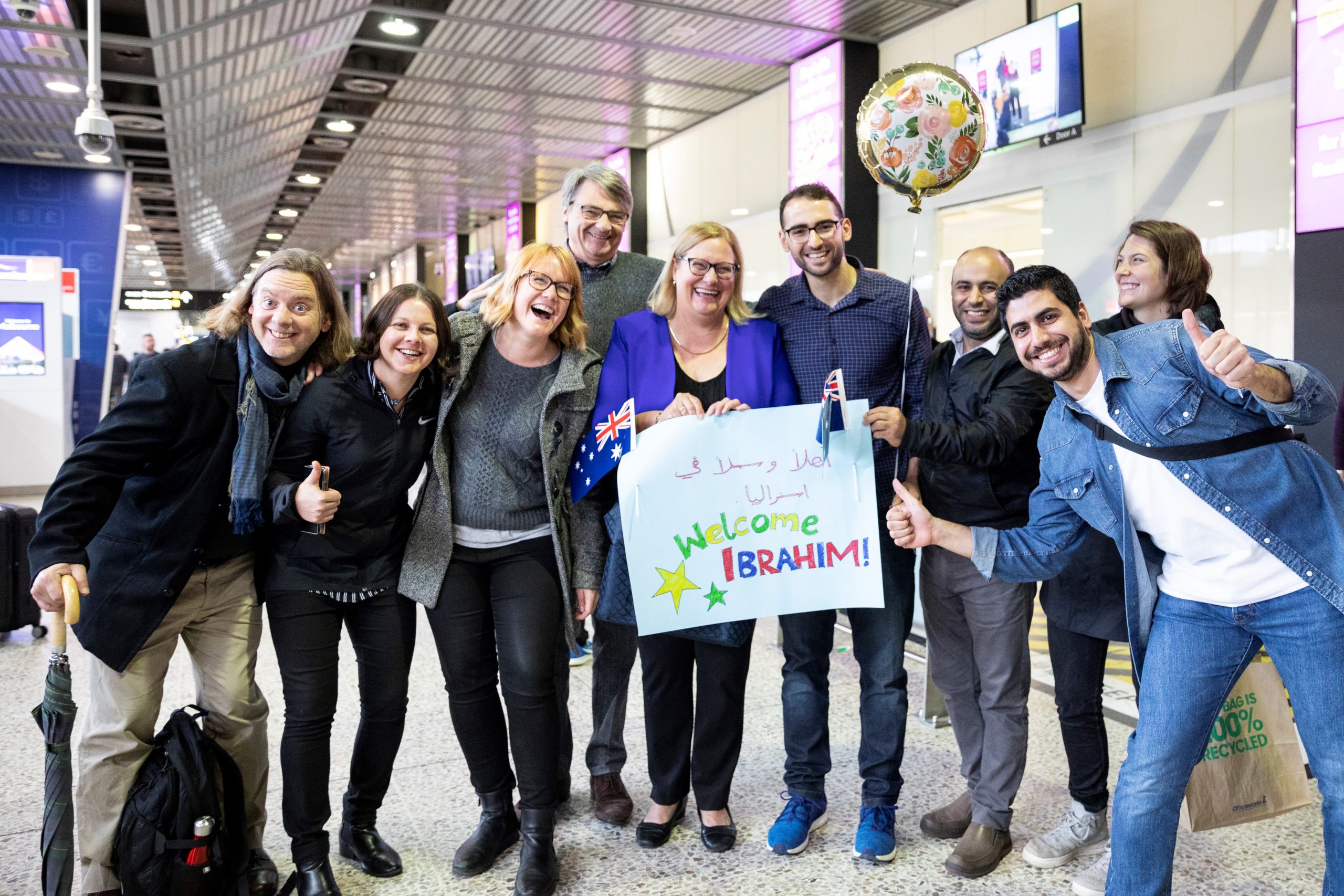 06 Apr

Unlocking a skilled talent pool – Talent Beyond Boundaries and the ESG opportunity for Global Mobility

In the first in a series on exploring Global Mobility's role in ESG (Environmental, Social and Governance) reporting, we look more closely at one of TMS's partners, Talent Beyond Boundaries and the impactful work they are doing in opening up a skilled talent pool of displaced people and refugees from conflict-affected areas around the world. Many people in this displaced population are prevented from making full use of their skills because the vast majority of them cannot legally work. This stalls economic growth and forces these people to subsist on humanitarian aid. Meanwhile, countries around the world face significant skill gaps in the local workforce, which also cripples economic development.
Filling Talent Gaps
Talent Beyond Boundaries (TBB)'s goal is to help companies access a new talent pool while developing safe and legal pathways for refugees to be self-sufficient through global private sector employment. Currently, companies recruit globally to fill talent gaps. The refugee population includes thousands of engineers, doctors, nurses, teachers, skilled technicians, agribusiness specialists, accountants, IT experts, and more. TBB helps employers access this hidden talent pool using its online Talent Catalog and existing labor immigration pathways for skilled workers.
The ESG Element
ESG reporting is primarily based on an organization's support of the 17 UN Sustainable Development Goals, which were adopted by all nations as a shared blueprint for peace and prosperity for people and the planet.  The ESG report enables companies to identify and prioritize their SDG targets, set objectives and measure and report their progress to investors and the community at large.
Labor mobility of refugees will advance four of The United Nation's 2030 Sustainable Development Goals directly and many more indirectly. Providing productive employment, furthering development and cooperating internationally support Goals 4, 8, 10 and 17.
Goal 4 concerns promoting "lifelong learning opportunities for all." Matching refugees to skilled employment opportunities allows them to provide for their families and offers their children better educational opportunities. Employment prevents the atrophying of skills, which can result in long-term unemployment, and facilitates professional development.
Goal 8 concerns the provision of "full and productive employment and decent work for all." TBB works to connect refugees to jobs where they can utilize their professional skills in legal and stable positions. When refugees can utilize their talents, they regain their self-reliance, dignity and sense of purpose.  Employment opportunities decrease people's vulnerabilities and help create more equitable, stable societies.
Goal 10 concerns the facilitating of "orderly, safe, regular and responsible migration and mobility of people." TBB works to secure safe and legal pathways for refugees to access global private sector employment. This will discourage refugees from making life threatening illegal journeys across the Mediterranean and desserts in search of opportunities. 
Goal 17 concerns the implementation of the SDG's, including utilizing "multi-stakeholder partnerships that mobilize and share knowledge, expertise, technology, and financial resources." TBB works in cooperation with governments, multilateral international organizations, non-governmental organizations, and the private sector to achieve its goals. It also shares its Talent Catalog platform and technology to those who might benefit.
The Global Mobility Opportunity – Call to Action!
As part of the organization enabling talent deployment, Global Mobility is in a position to open up conversations with their talent acquisition and talent management community to tap into this overlooked talent pool. With the ongoing search for talent and skills, leveraging the work of TBB and the talent pool they have identified can not only help find great talent but also further the company's ESG strategy.
On the provider side vendors have the ability to support refugees settle into their new home, just as they do for assignees. Any support provided would be hugely impactful, especially around relocation services, temp housing, language and intercultural training, etc.
Below are some examples of companies that have partnered with TBB and made a significant impact to a family's life as well as their own business.
Success Stories
Derar – software engineer and Iress Australia. Derar is a software engineer from Syria who fled to Jordan due to the war. For 6 years he was living as a refugee unable to find proper work, until he found out about TBB and registered on their talent platform. TBB helped secure Derar a job with leading financial technology company in Australia called Iress. Read more about Derar's story here
Sofia and Ernst & Young, Australia: Sofia is the first woman to secure an international job offer through TBB's refugee labor mobility program. After fleeing the war in Syria and being separated from her husband,  she now lives in Sydney with her family. Read her uplifting story here
Omar and Shopify, Canada: Omar was computer engineer with a Master's degree before he fled to Lebanon as a refugee, where he couldn't legally work in his profession and couldn't access scholarships to recertify locally. Omar found out about the job opportunity through TBB and was eventually hired for the role in Canada. Learn more of Omar's story here
If you would like to find out more about Talent Beyond Boundaries and how you can help or leverage their solutions please visit their website at www.talentbeyondboundaries.org
For more information on Talent Mobility Search please visit www.talentmobilitysearch.com or contact vincent@talentmobilitysearch.com