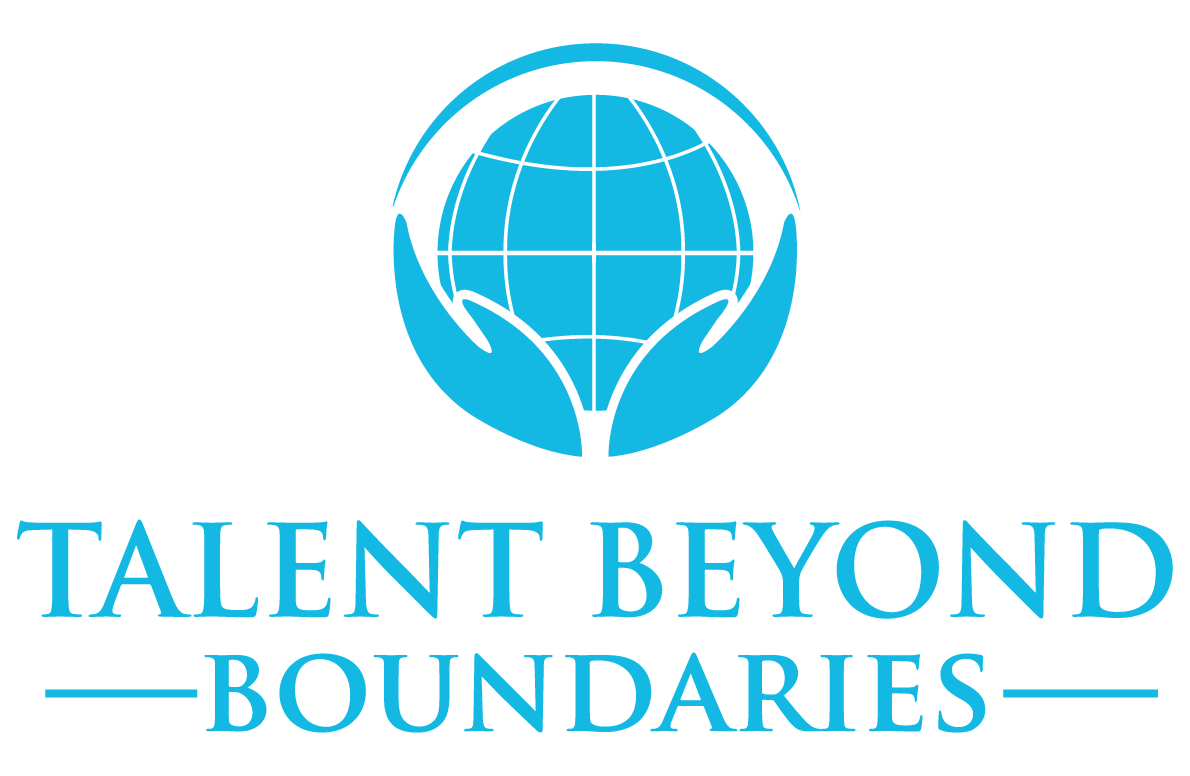 15 Dec

TMS Partners with Talent Beyond Boundaries

Talent Mobility Search (TMS) is proud to announce a partnership with Talent Beyond Boundaries (TBB), effective Dec 2020.

TBB is a not for profit global organization that helps support talented refugees and their families obtain skilled visas to enter stable countries and rebuild their lives. TBB works directly with refugees in Jordan and Lebanon and is currently helping refugees secure employment in Canada, Australia, UK and elsewhere. Talent Beyond Boundaries is the first organization in the world to focus on pioneering labor mobility as a complementary solution to traditional humanitarian resettlement. TBB has offices in Jordan and Lebanon, working directly with refugees and other displaced people. Team members are also based in Australia, Canada, the UK, and the US working to open up labor mobility pathways for refugees globally.

"Talent Beyond Boundaries is working towards a world where refugees and other displaced people can leverage their own skills to secure their own futures. We do that by removing barriers that prevent refugees from securing skilled visas, and by connecting refugees with employers around the world who need talent. We are creating a win-win for businesses and refugees", says Stephanie Cousins, Co-CEO of Talent Beyond Boundaries.

The team at TMS will also be leveraging their years of experience to train the TBB team on global mobility and recruitment as well as coaching and mentoring displaced talent on their job search process. "As experts in mobilizing talent, we will be working with our global mobility community to help identify opportunities to support TBB in furthering its mission and help migrant talent relocate to their new home" said Vincent Tackoen, Managing Partner at TMS, going on to say "as organizations look to tap into new talent pools, TBB offers the opportunity to gain a talented highly skilled employee whilst also contributing to solving the global refugee crisis".
TMS Fundraising Campaign
A donation campaign has been created by TMS with MyCause. Please help support this incredibly important organization. Your generous donation will enable more refugees to use their professional skills as a ticket out of displacement. You can visit the page to make a donation at TMS Campaign: Helping Refugees and Displaced Talent Reclaim their Life and Careers (mycause.com.au)
For more information on Talent Beyond Boundaries please visit their website at Talent Beyond Boundaries.
TMS is a boutique search and consultancy firm servicing the talent mobility industry, with offices across APAC, Europe and the US. To discuss TMS's services or how you may be able to help support TBB, please contact one of the following TMS Partners:
Michelle Durkin (based in the US) – michelle@talentmobilitysearch.com
Vincent Tackoen (based in Australia) – vincent@talentmobilitysearch.com
Sean Collins (based in Singapore) – sean@talentmobilitysearch.com
Simon Rogers (based in the UK) – simon@talentmobilitysearch.com
Richard Hewer (based in the UK) – richard@talentmobilitysearch.com
Siobhan Cummins (based in the UK) – siobhan@talentmobilitysearch.com