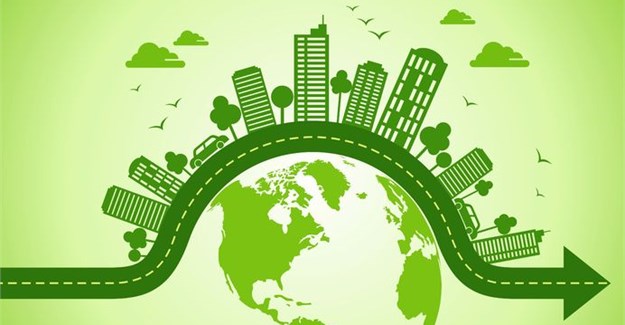 04 Jun

The Global Mobility "Green Move"

As part of our ongoing ESG series, we take a look at what a "green move" could look like. In other words, designing a more environmentally sensitive relocation that could help organizations achieve their carbon reduction goals and encourage employees to make more sustainable choices in their new location. We will look at each of the different services and how more sustainable choices can be made.
Pre-departure Services
Many companies offer a pre-assignment looksee trip, which typically includes flights for the family, up to 5 days in a hotel and accompanied support in the host city (i.e. 3 days driving around the city looking at schools, homes, orientation, etc). By using technology to provide a virtual looksee trip, including virtual housing and school tours and interactive online destination information, a company could provide sufficient information for a family to prepare for or make a decision to take an assignment. This could be complemented by video calls with the school admission officers as well as tapping into resource groups facilitated by the providers, to engage with other expat parents who have international schools experience as well as tips on moving to the new city.  By removing this trip, a company would save around 3180kgs in CO2 on the flights alone (based on 4x economy flights Europe to Asia) (carbonfootprint.com – Carbon Footprint Calculator)
Household Goods Move
The household goods move represents one of the largest carbon events in a relocation. A typical shipment allowance for a family of four is a 40' container by sea and an air shipment of approx. 750lbs (340kgs). A "green move" alternative would be to reduce the sea shipment to a 20' container, whilst providing discard and donate resources locally and available platforms to purchase second hand items at the host location. This would ensure only essential or sentimental items are shipped. The air shipment could be removed and instead an allowance could be provided to purchase essential items at host or for limited excess baggage on the flight. Leasing options could also be explored until the sea shipment arrives. At the end of the assignment items can again be donated or sold through the available platforms to reduce the shipment home. On a move from London to Singapore the approximate CO2 saving from reducing the shipment from a 40' to a 20' container would be around 2600kg. Removing the air shipment altogether would remove a further 1850kgs (CO2 emissions for shipping of goods – Time for Change). Further savings could be achieved by conducting virtual surveys and environmentally friendly packing methods and materials.
Destination Services
Destination services such as home search, orientation and settling in services can be adapted to encourage a more sustainable lifestyle in the host location. The following considerations where applicable could be made:
Overview of the public transport network and housing and schooling options within an easy commute. Also, an introduction to local car share options
Understanding the energy efficiency of properties to rent
The use of electric/hybrid cars for all services
Overview of local recycling/upcycling options
Overview of green energy providers (using renewable sources)
Introduction to sustainable businesses (i.e. buy local vs imported): consumables, food, local markets, etc
Introduction to local community volunteer projects
Employee Incentives and CO2 Targets
Setting carbon targets for your program and incentivizing employees to make more environmental choices can have a huge impact. I.e. increasing the relocation allowance if certain carbon reduction targets are met. Educating the employee on the climate impact of their choices and providing the CO2 data will also drive more conscientious behavior. Communicate these policy changes with your employees and stakeholders to support your company's ESG goals.
Carbon Offsets
By making informed decisions on relocation benefits significant reductions can be made in carbon emissions. To reach net zero however carbon offsets will need to be made and organizations can choose the provider best suited to their needs. Some of the more popular ones include Native Energy and 3 Degrees.
Feel free to add comments on other ideas and best practices we can learn from our industry. Please also contact me at sean@talentmobilitysearch.com if you would like to discuss how your company or program can contribute to the ESG agenda.