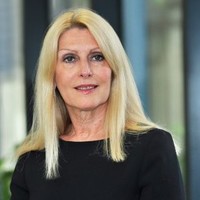 02 Mar

Siobhan Cummins joins Talent Mobility Search (TMS)

Talent Mobility Search (TMS) is excited to announce that Siobhan Cummins has joined the TMS leadership team as a Partner in the EMEA practice.

Siobhan is one of the most respected mobility leaders in our industry, with close to 35 years' experience in senior leadership roles with ORC/Mercer, Deloitte, EY and running the global mobility programs at Thompson Reuters and Naspers. Siobhan is currently based in Amsterdam and will be joining the EMEA team alongside Simon Rogers and Richard Hewer. With a combined experience in the mobility industry of over 100 years TMS is unique in being the only global mobility search firm run entirely by industry leading experts.

In Siobhan's own words, "I have worked with the TMS team over the years as industry peers and recently when I had a need to recruit three mobility roles, I naturally reached out to TMS for support. The team at TMS really understand the mobility industry and invest time in getting to know the candidates and ensuring their fit for the organisation. When I was asked to join TMS I was delighted to accept and become part of the story and to help expand their success into Europe".

Siobhan also runs her own boutique consulting firm and will continue to do so, in addition to working with TMS. She will also continue as a Board Member of the Permits Foundation and as a strategic advisor to NetExpat, Certino, Global Expat Pay and the Global Mobility Executive.

TMS is a boutique search firm focused solely on the search, on-boarding, mentoring, and coaching of senior mobility professionals around the world, both on the client as well as vendor side. Since its inception in 2014, TMS has become the search firm of choice for organisations that place the emphasis on investing in the search of their most prized assets: its people and leaders. For full details on Talent Mobility Search's range of services and unique approach to workforce mobility solutions please contact us.

We would also love to hear from you. Therefore, if you are a global mobility professional open to discussing new opportunities in your career or simply looking for some career mentoring, or if you are a hiring manager looking for the very best mobility talent in the market, please contact info@talentmobilitysearch.com and we will get right back to you!