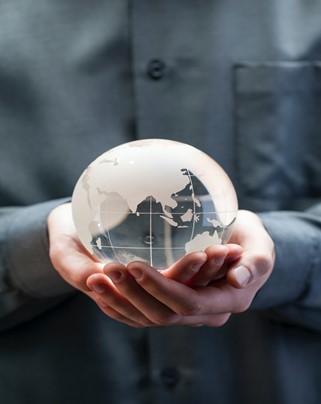 11 May

Is it the right time for Mobility to contribute to the ESG agenda?

During 2020 and 2021 much more attention and emphasis has and will continue to be focused on climate, sustainability, diversity, equity and inclusion ('D,E & I'). Organisations are, in the main, embracing changes which are needed to positively impact these critical areas.

The reporting of these factors is presented via an Environmental, Social and Governance Report or ESG. Whereas in the past these were viewed as 'box ticking' exercise, they have become far more critical with customers, shareholders and employees. These stakeholders and others use them as part of their decision to invest, buy or indeed work for that organisation. Examples are – refusing to work with all male boards, investment in greener technology and the start of moving away from petrol and diesel engines.

Can/should mobility become more intrinsically involved in the ESG reporting? Our view is that it should. Not only can it add significantly important data to ESG reporting, it can also enhance the benefits global mobility can bring to an organisation.

Separating out an ESG report into its separate components, it becomes apparent that mobility can inform each section of the report. These may not all feature in the reporting but certainly could form part of an organisation's ESG agenda.
The Environmental section reports on how an organisation considers the impact of its actions in this area. Mobility moves people and goods around the world. Do we track and offset the carbon effect of these services? Are there more environmentally friendly alternatives (i.e. virtual services)? Where a car is provided to a global employee what criteria is used (electric/hybrid or a limit on emissions?). Are these employees incentivised to choose greener alternatives? In regards to HHG, do we ensure the packaging is environmentally sustainable? What happens to furniture that is not wanted and not moved? Do we consider our supply chain as part of this and do we asses this as part the selection criteria when choosing a supplier? Do we ask the same for their supply chain? Should there be a form of rating i.e. a 'gold standard' for companies that have achieved a high level of sustainability in their organisation?
The Social section reports on the people element covering employees, customers and others as a community. As a mobility department do we ensure that all employees regardless of gender, race, sexuality are given the opportunity to move internationality and progress their careers? Do we have the D, E and I support in place to assist those who may struggle more in a particular location? Are we reporting on and proactively taking steps to address imbalances in the mobility population; and are we providing the duty of care to global employees without their home country security and support? Are we encouraging our international population to become involved in local community projects?
The Governance section reports on board structure including executive pay. How do we ensure that executive relocation/expatriate packages are not excessive and ensure equality for all? How do we protect and advise our expats in locations where bribery and corruption may be an issue? If having international experience is a pre-requisite or an advantage to being appointed to an executive or board role, how do we ensure this opportunity is available to everyone?
The above is purely a selection of potential points that could add to positively impact the ESG report or, the EGS agenda. There are, no doubt, many more.
In our conversations with in-house mobility leaders, with one or two exceptions, there is little or no involvement with an organisations ESG agenda or reporting, perhaps it is time to change that?
The TMS team is collaborating with key partners within our industry to further the ESG movement within global mobility. Look out for a series of roundtables, workshops and further resources coming up. If you would like to share any best practices or have any comments, please feel free to reach out.
By Simon Rogers,  simon@talentmobilitysearch.com